Here is a selection of murals I did, both individual and collabos. Each piece has a backstory and the process has always been influenced by "making friends" with the wall beforehand.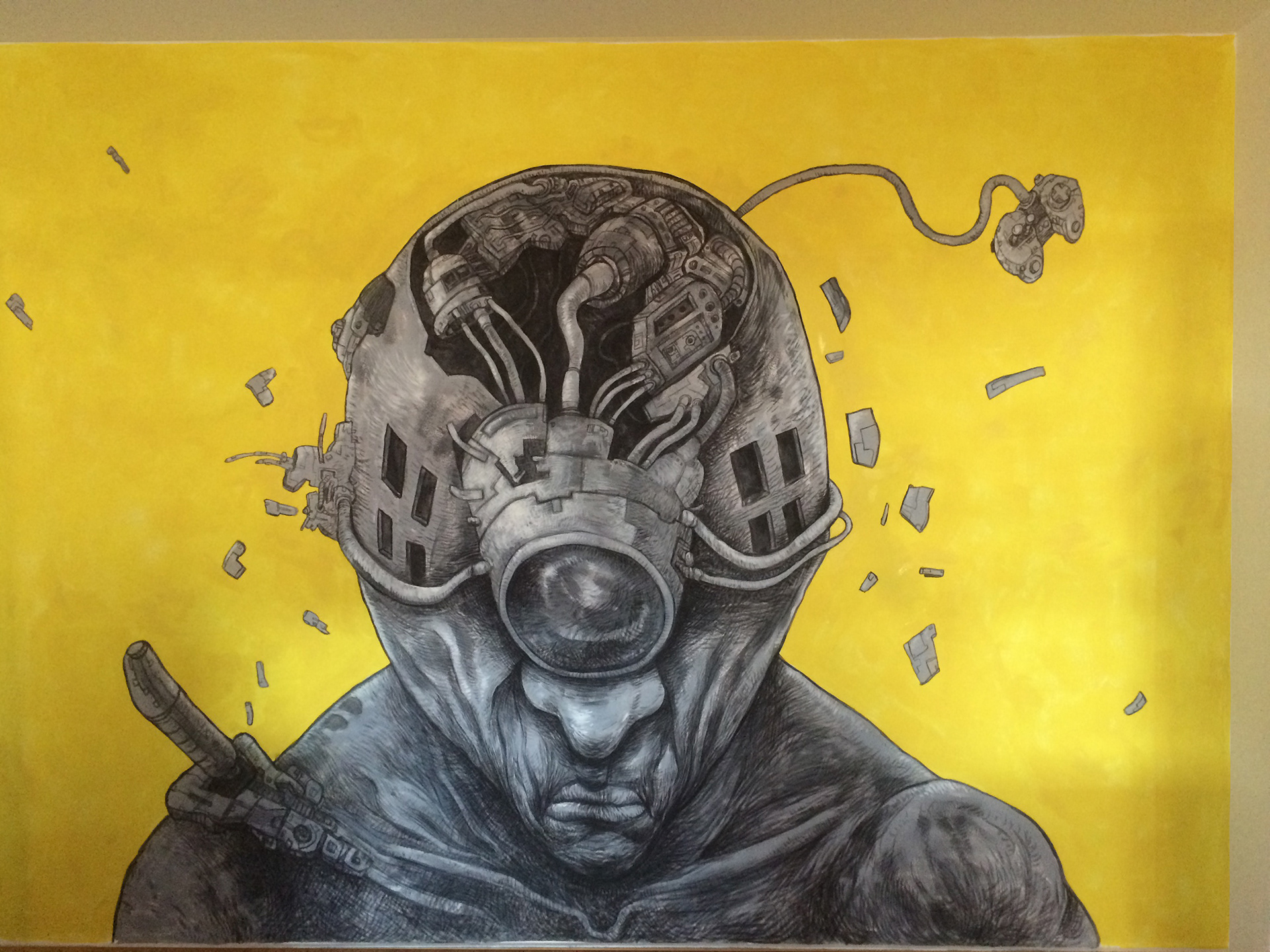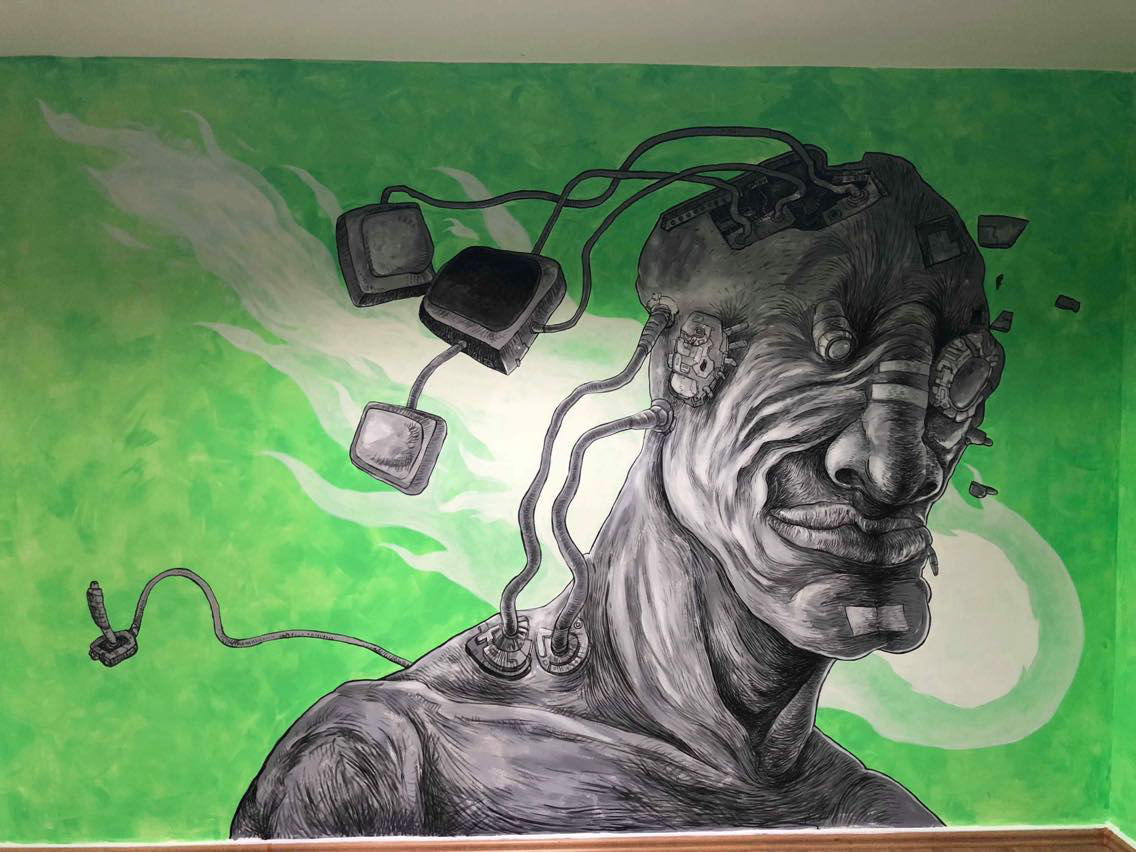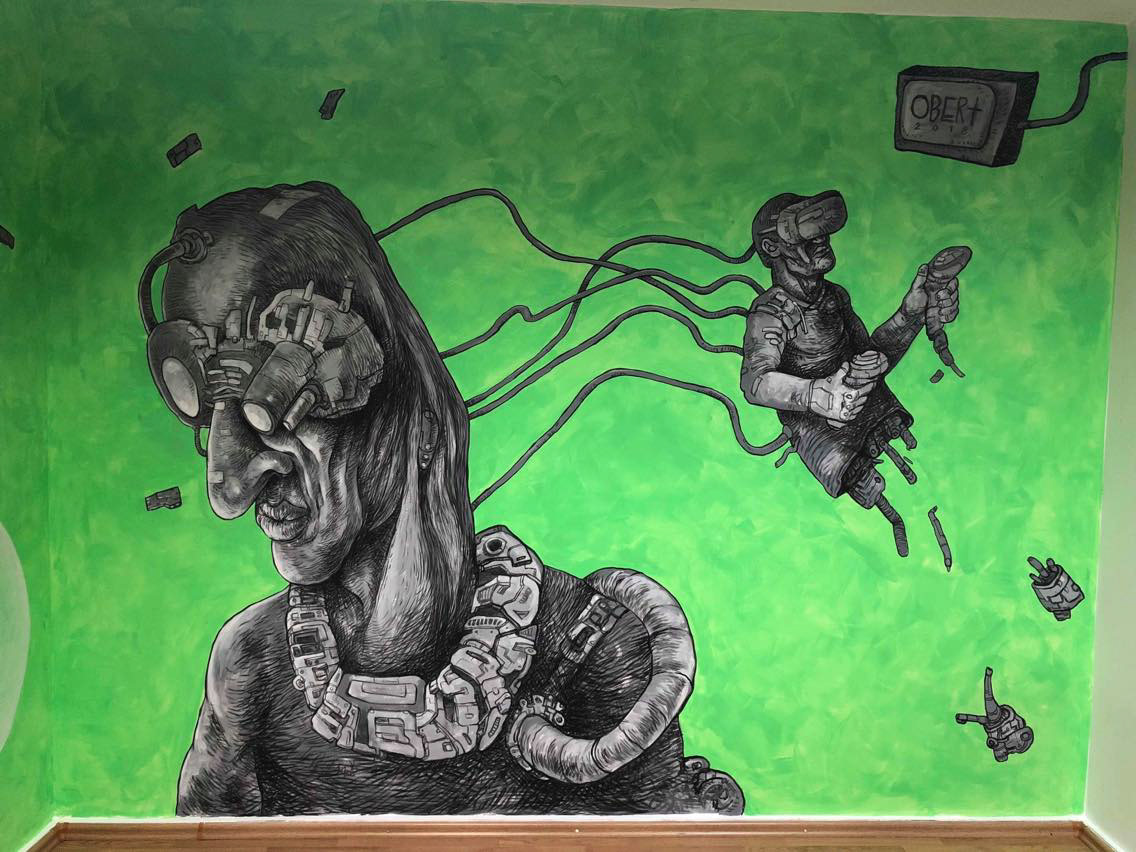 "Encounters" - murals done for Deadlime Studios in Bucharest, Romania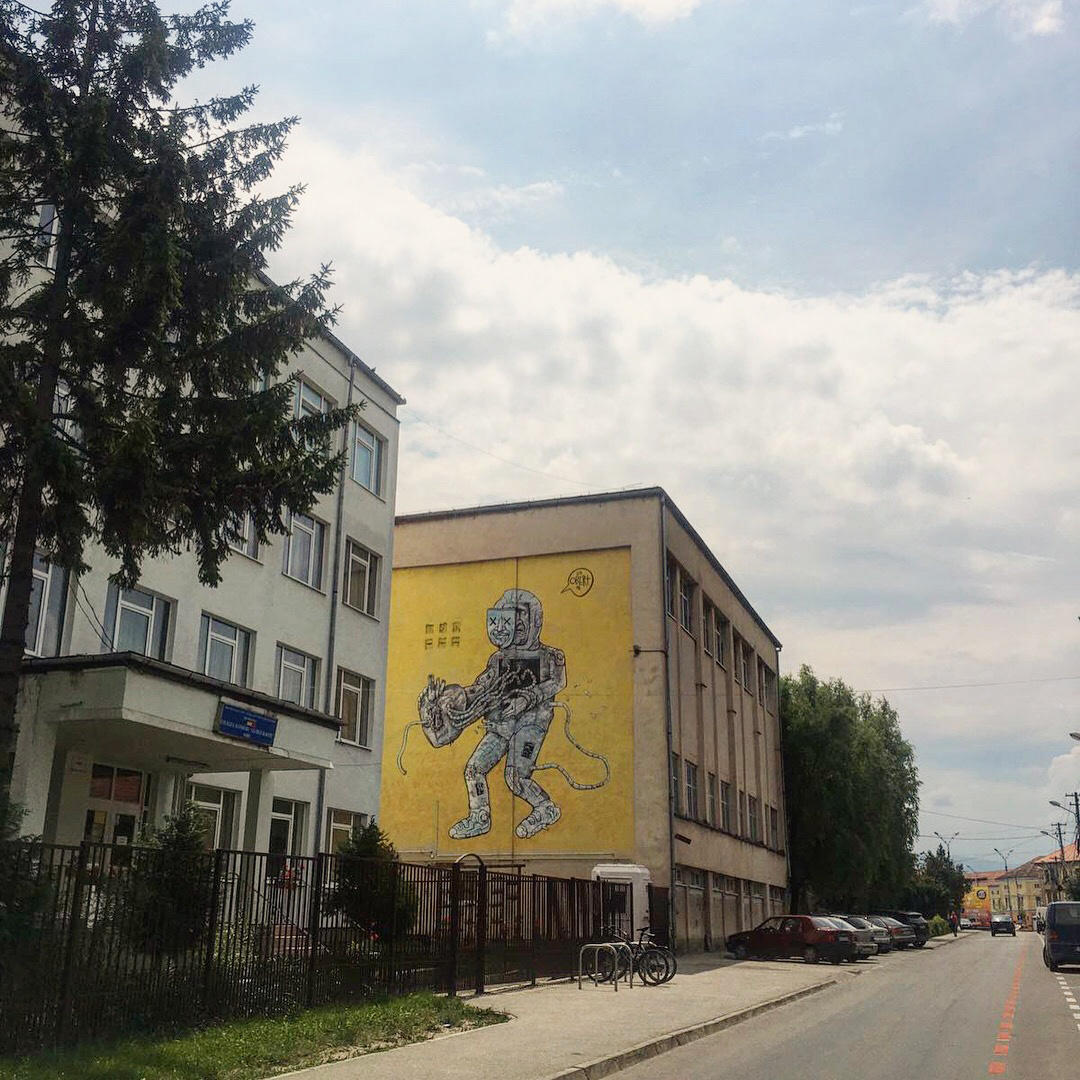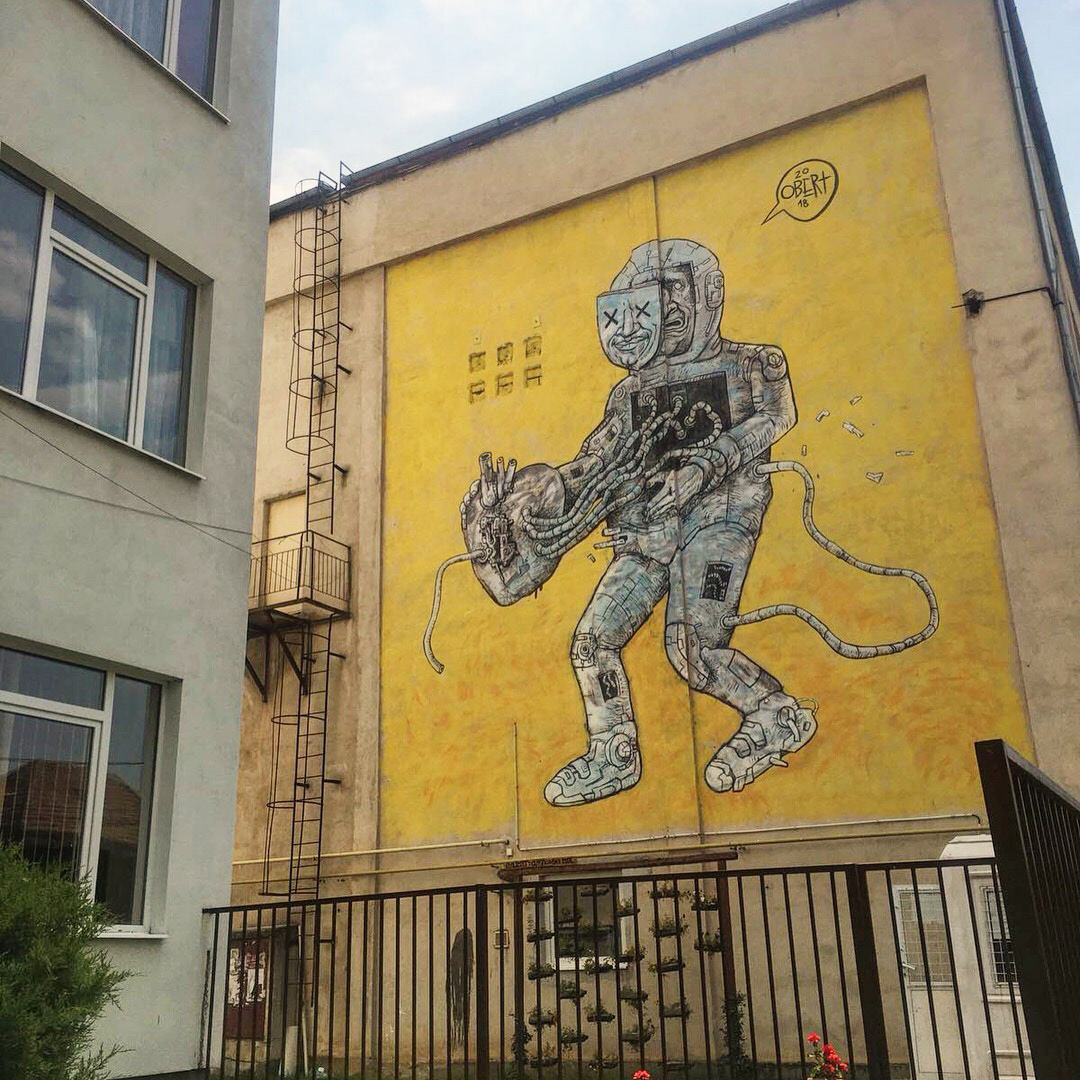 "Can you feel?" - piece done for SISAF (Sibiu International Street Art Festival), Sibiu, Romania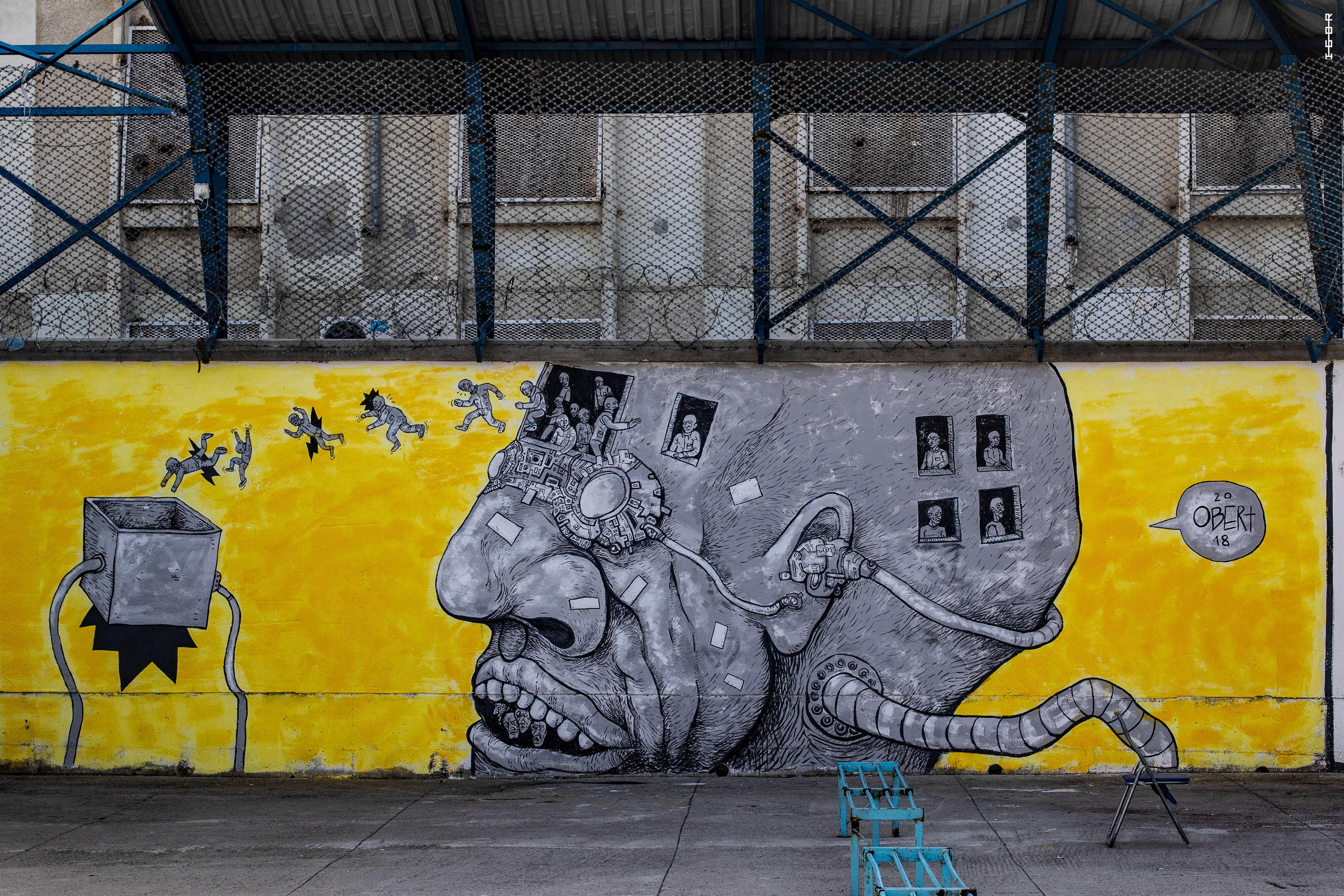 "Freedom" - Piece done at the maximum security penitentiary from Iasi, Romania.
"Cernobil lady" - rooftop piece done for "Giants of Pantelimon" community art project, Bucharest. Photo credits go to
Martha Cooper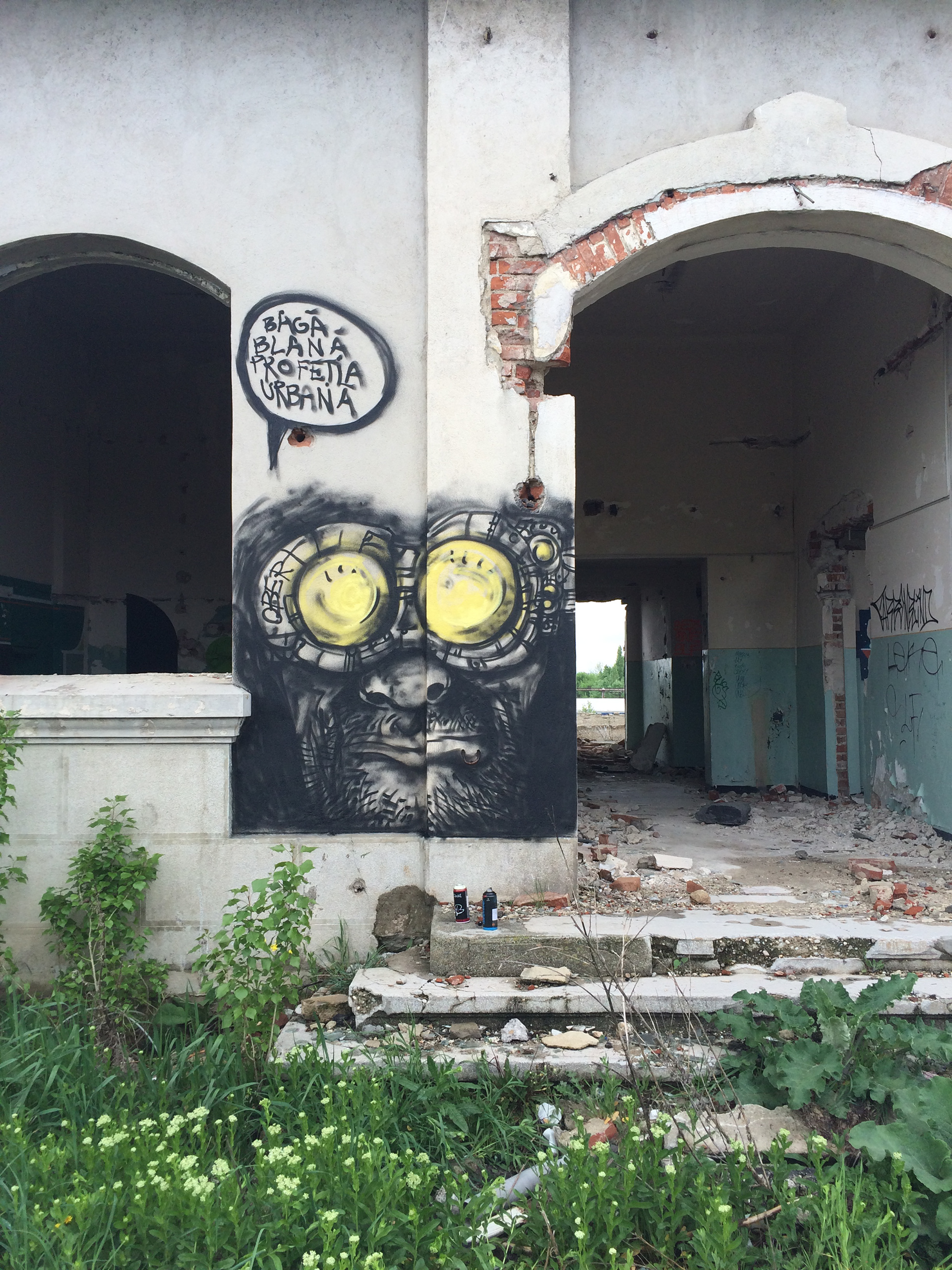 "The Urban Prophet" - Industrial Park piece in Bucharest, Romania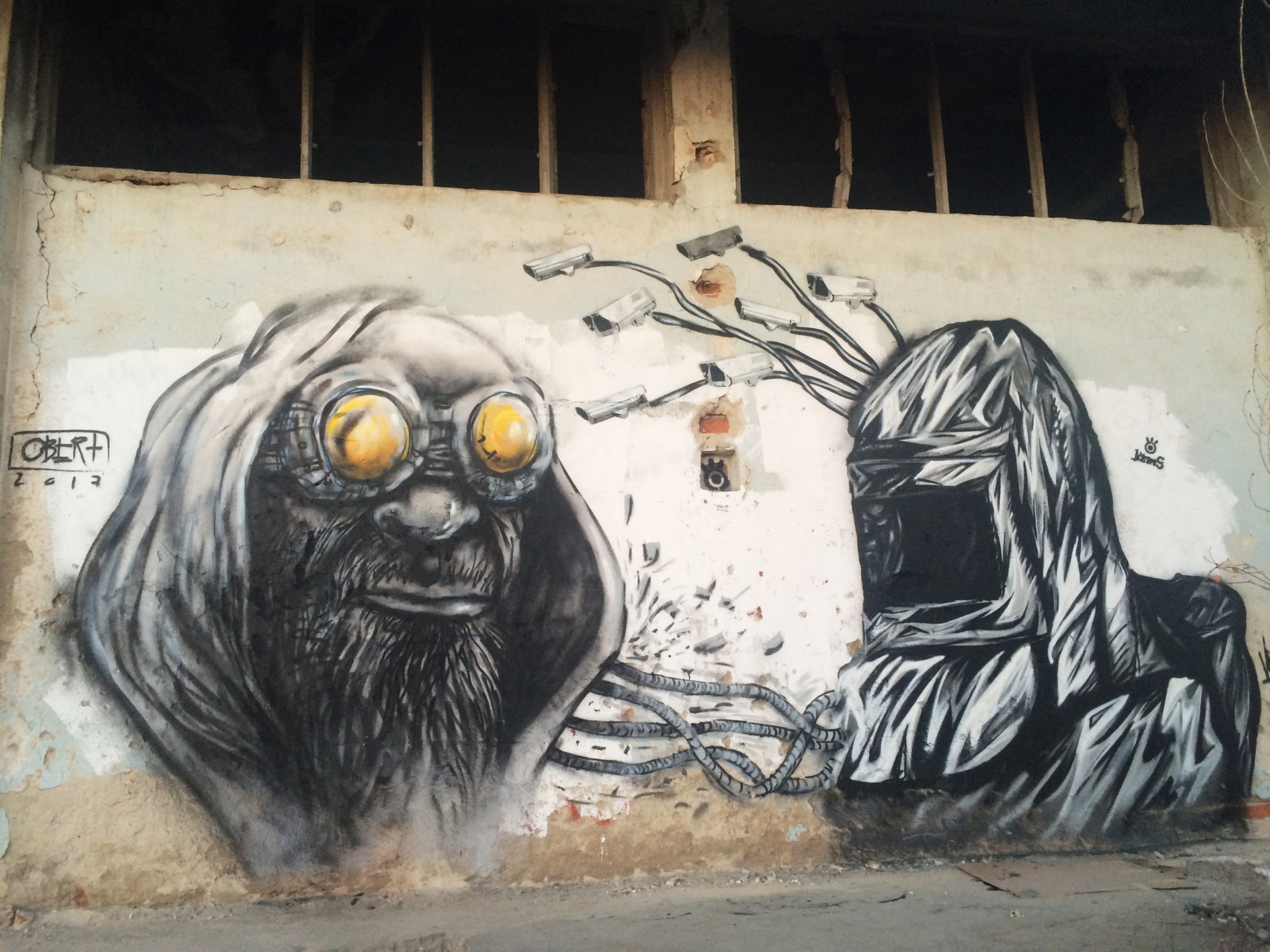 "Urban Prophecy X Compounds" - Chimopar Industrial Park, Bucharest, Romania. Collab with John Dot S (Romanian street artist)
"Duality" - Faur industrial park, Bucharest, Romania. Collaboration with Pisica Patrata (Romanian street artist)



"Brews Brothers Mural" - Commissioned work for a self-brewing beer place in Bucharest, Romania (panoramic montage)
"The Amural Cerberus" - Brasov, Romania. Collaboration with Pisica Patrata and Irlo (Romanian street artists)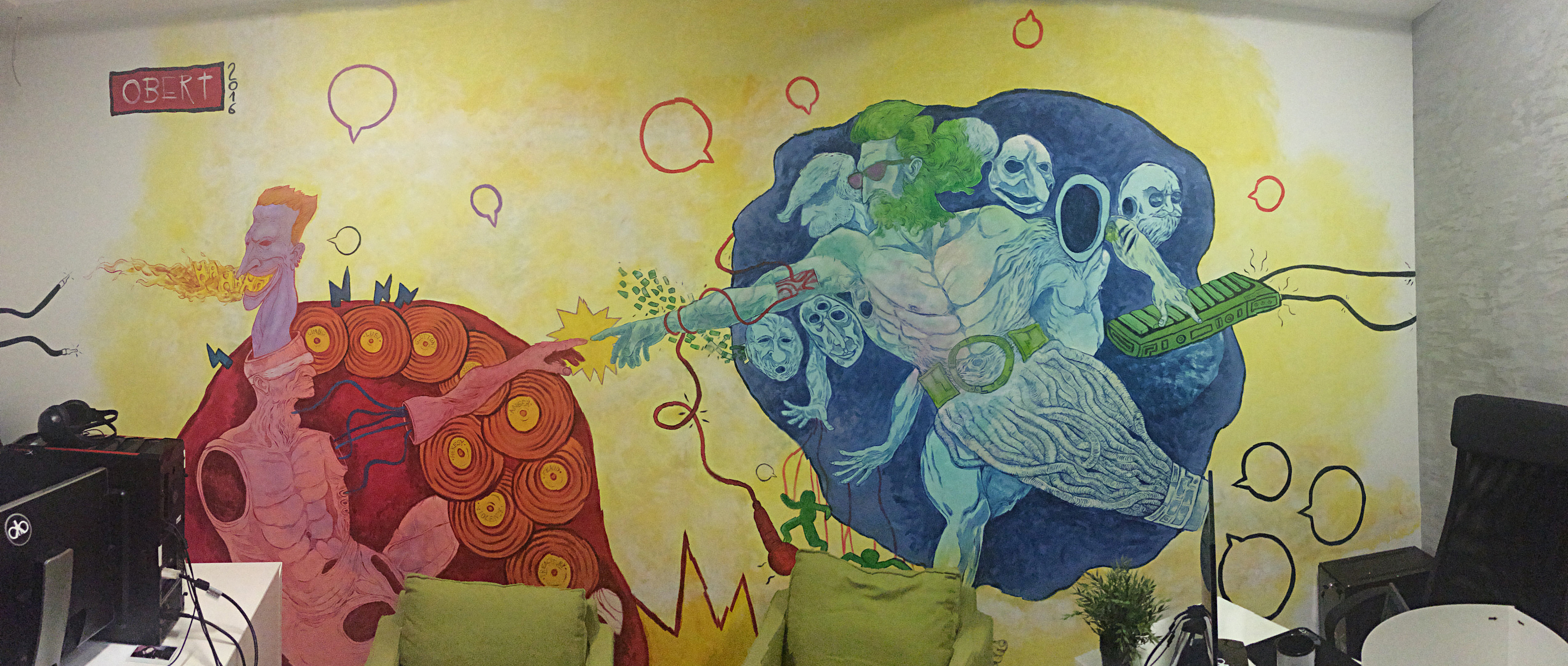 "Sixtine Obert" - Piece done for a music studio in Bucharest, Romania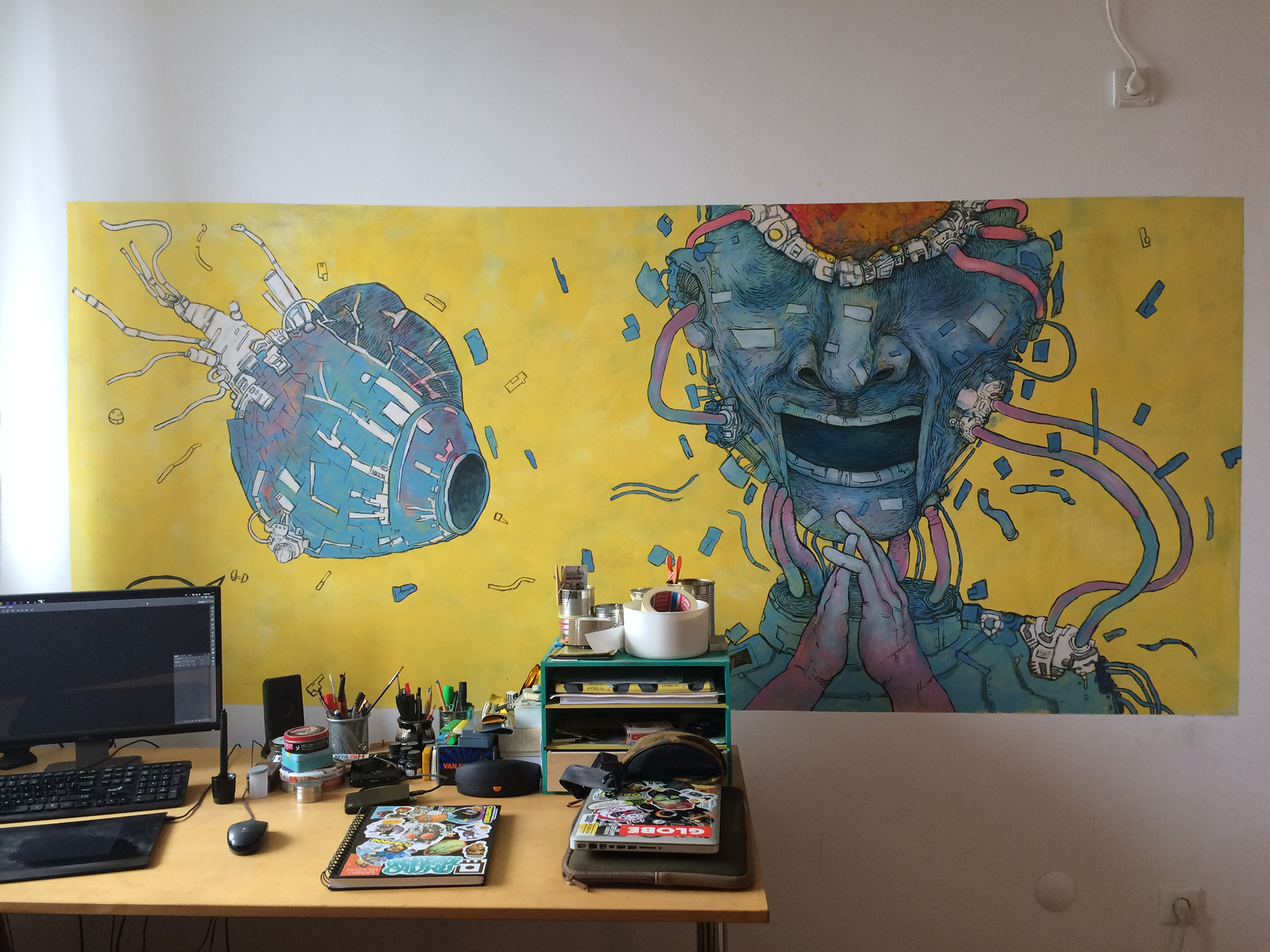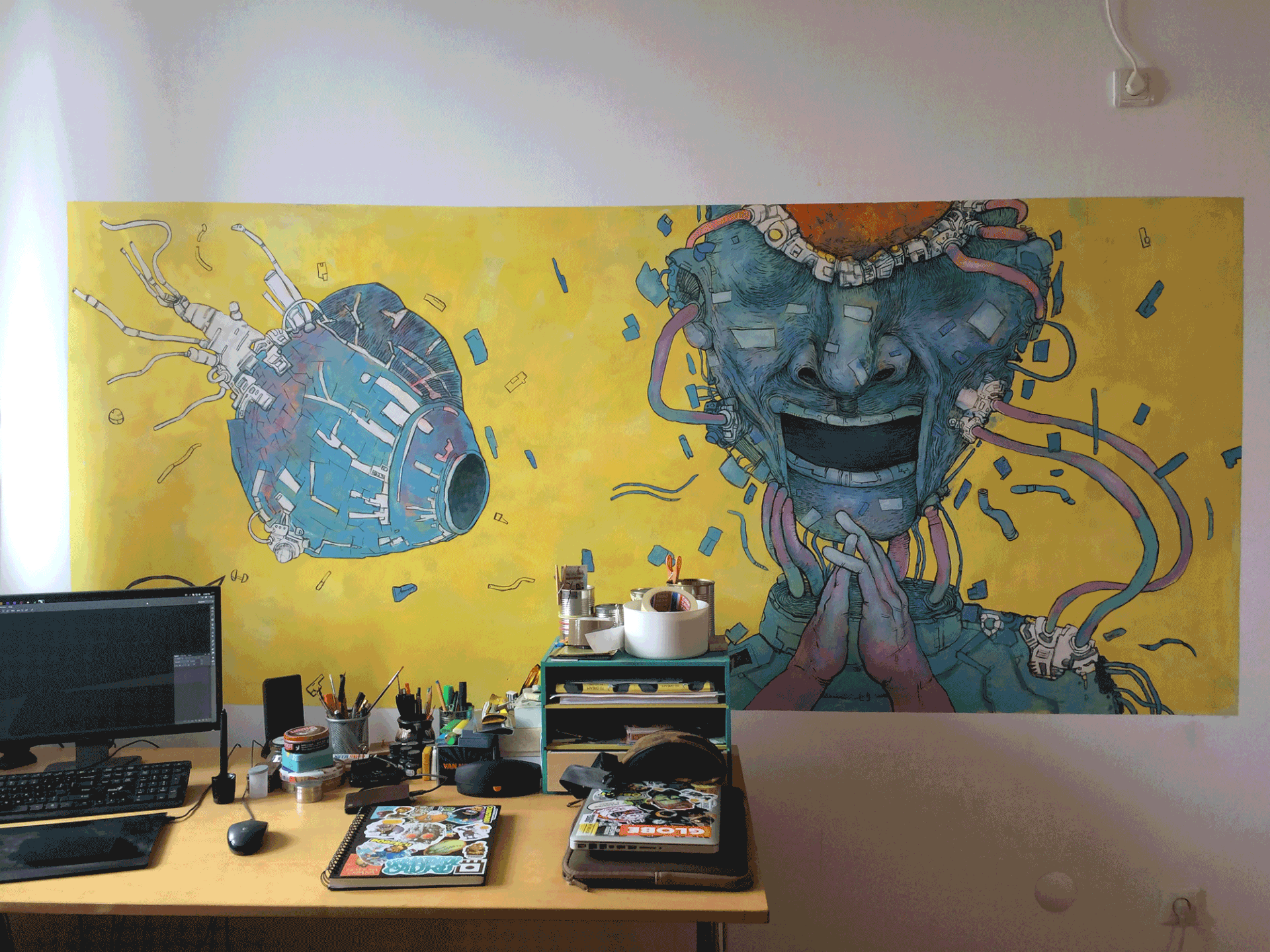 "Digital Prayer" - Bucharest, Romania, personal studio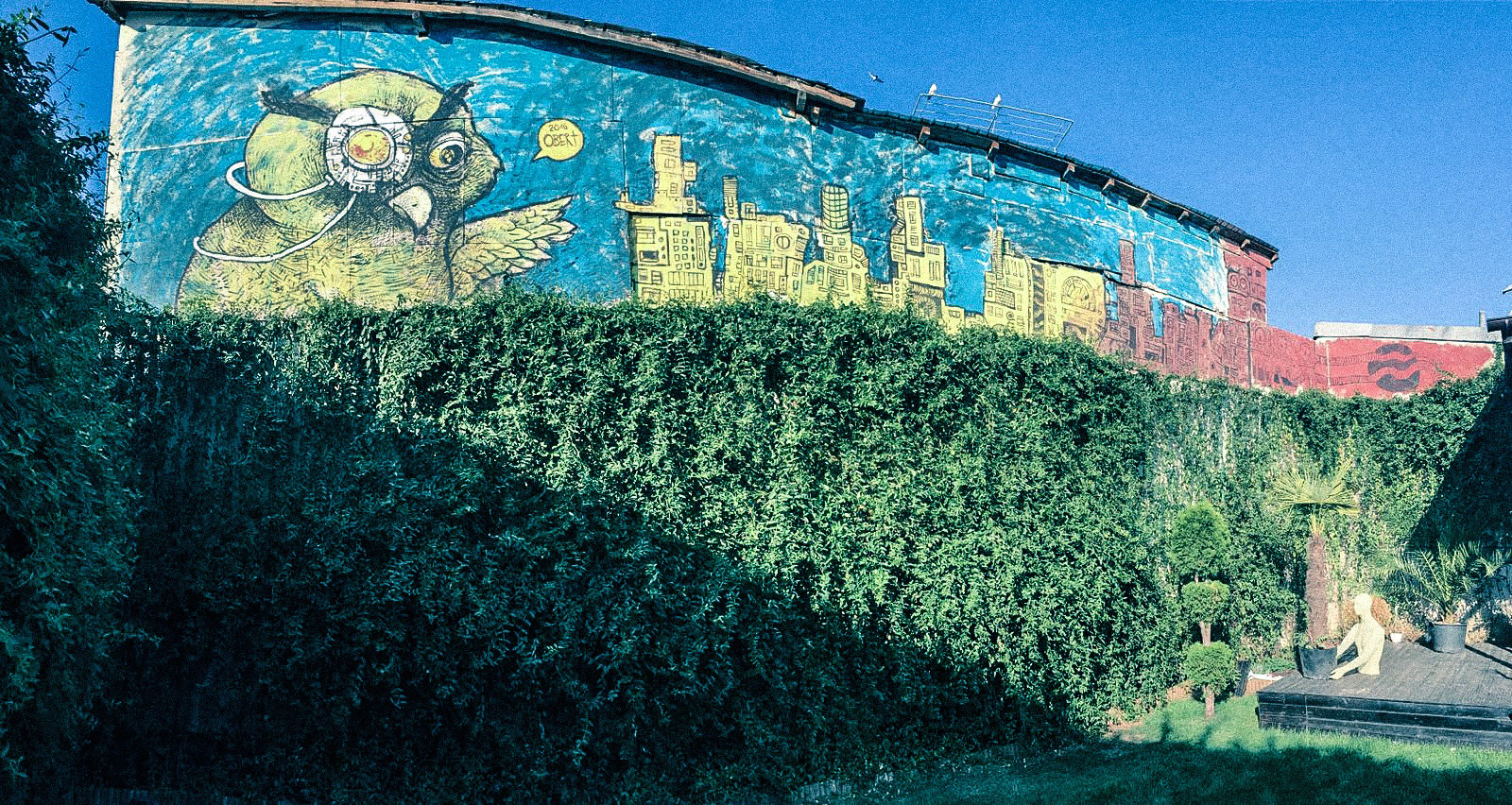 "Cyber Owl" - Commissioned piece in a private establishment, Ploiesti, Romania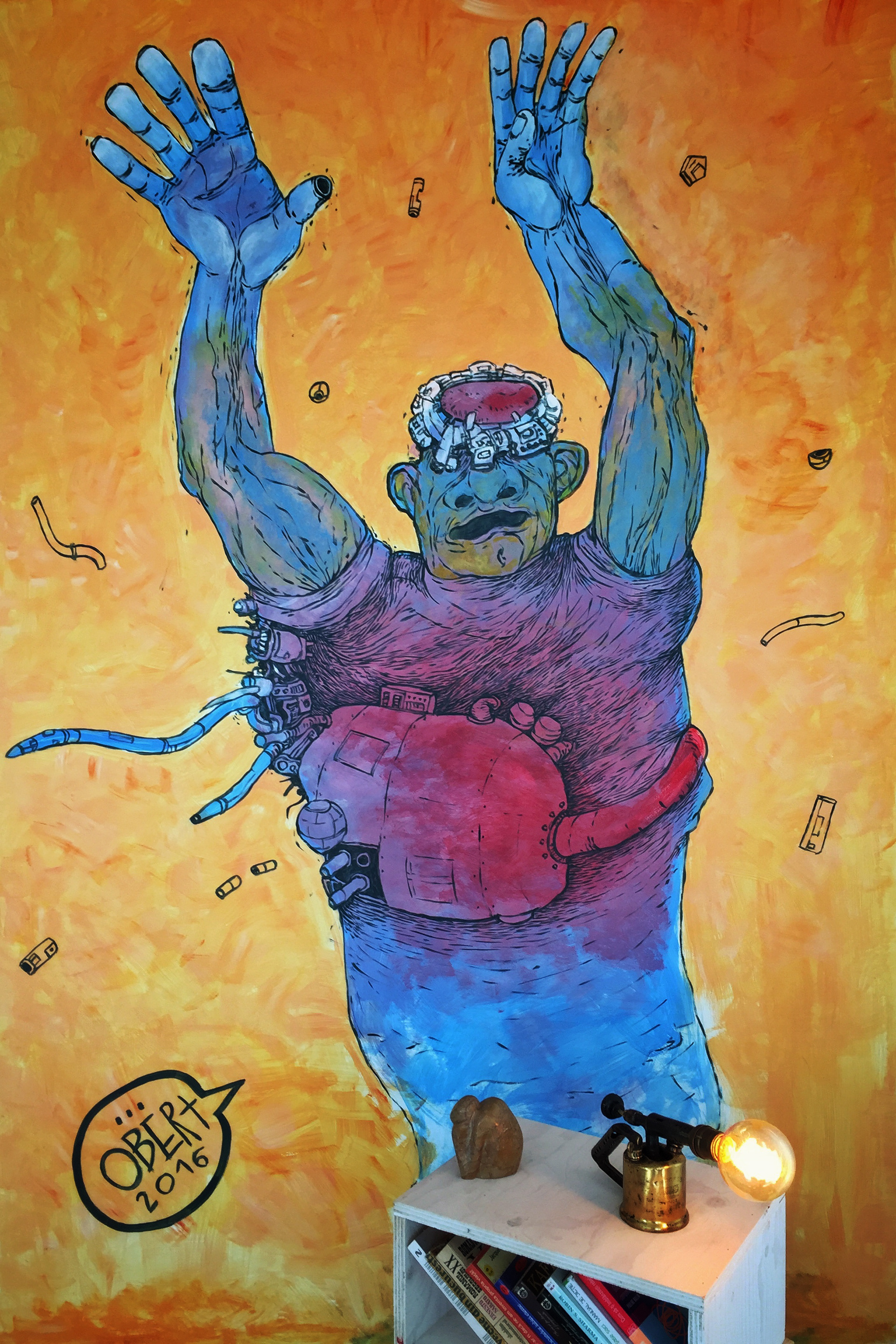 "Urban untitled" - Bucharest, Romania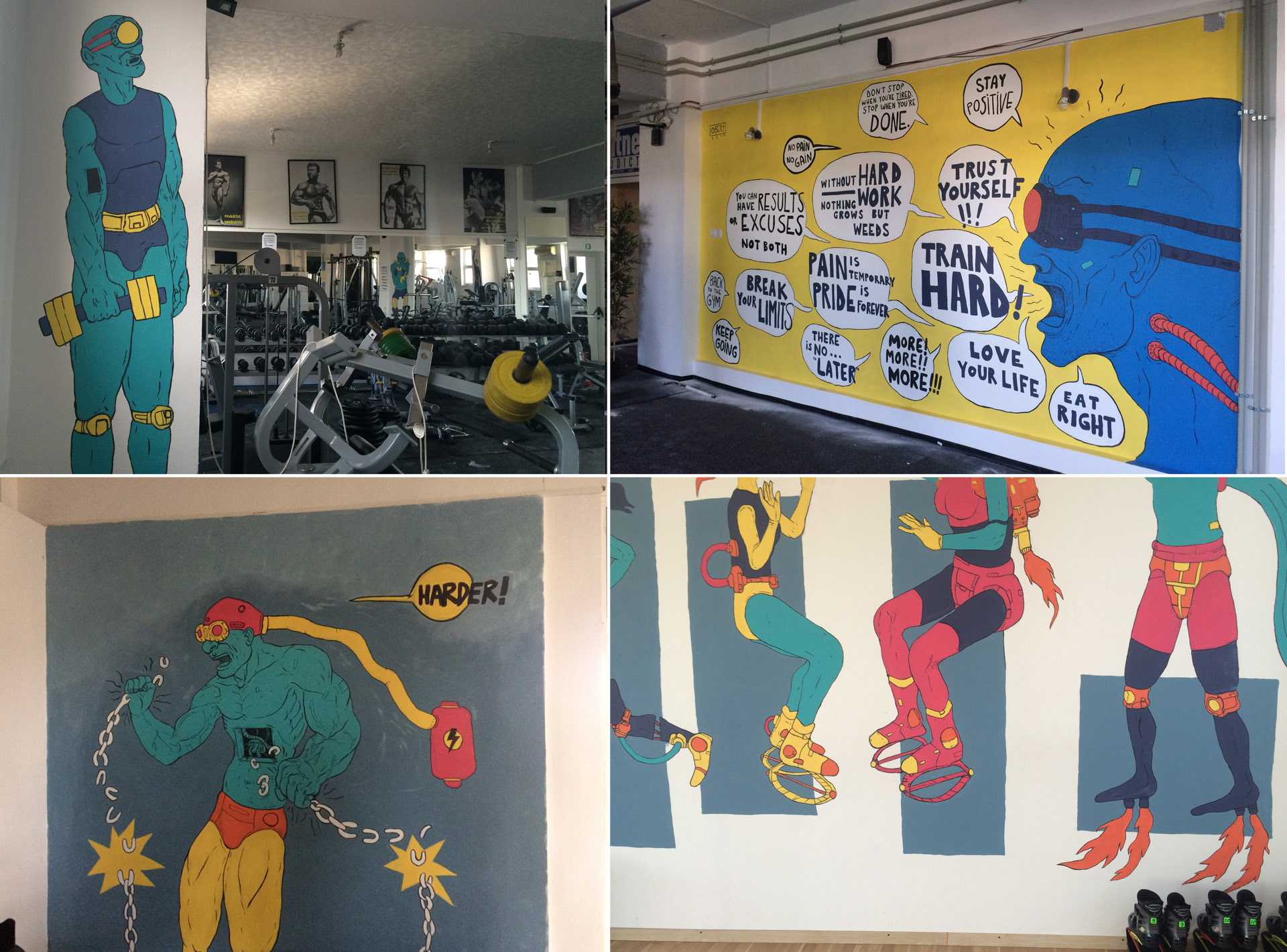 Commissioned work for Fitness Addiction Gym, Bucharest
Untitled -  Bucharest, Romania